101 Workout
---
Joining Nyack Boot Camp is a big first step toward claiming your best body ever. Enthusiasm is important, but proper form is imperative. In this class, we'll teach you how to safely use kettlebells and other fun equipment to help you transform your body without injury.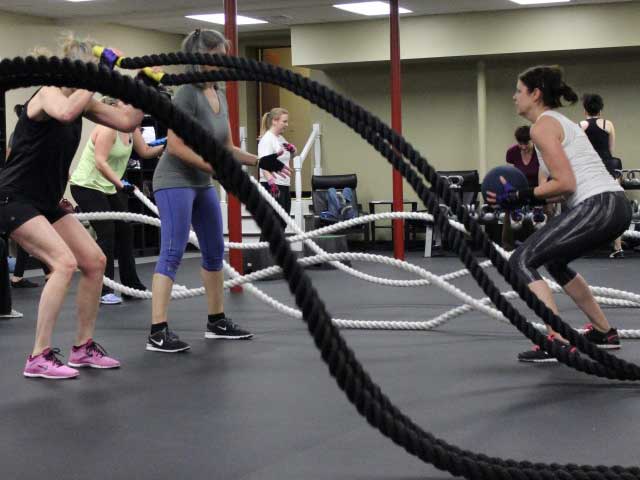 I am stronger because of Nyack Boot Camp. I have been injury free since starting and I can run faster and farther. Beth and Peter are super cool and so are the people who attend Boot Camp.Sam Haffey
---
FREE TRIAL
In this class, we'll go over proper form for using kettlebells, introduce you to using the equipment that will make your workouts fun and varied like battling ropes, jam balls, sandbags, slides, suspension loops, the Equalizer and more. You'll get a complete, full body workout like no other. Come see why we get results. This workout is FREE when you join a regularly scheduled boot camp class.
Highlights
Fast Results
Low Time Commitment
Increased Metabolism
No Boring Reps and Sets
Fat Burning and Muscle Building
---
Join Today
Pricing
Monthly pricing varies by number of classes in that month. Payment for all classes in each boot camp is due on or before the first class in each camp. Missed classes may be made up within the same month at any of our other classes. Missed class credits do not carry over to another month's boot camps. New students joining mid-month will have their session pro-rated. You only pay for the number of classes left in the month.
---